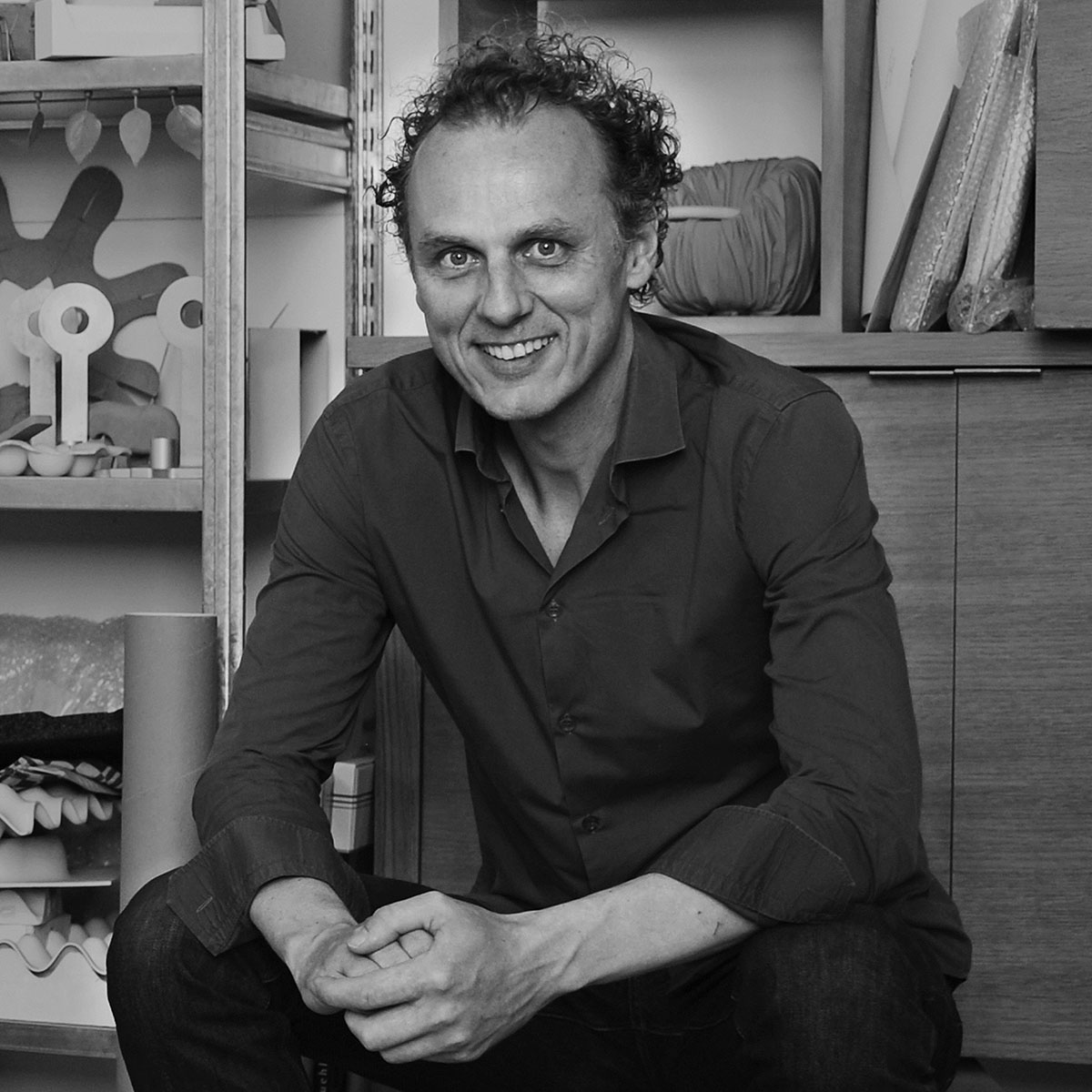 Rotterdam based, Richard Hutten is well known for his conceptual and playful designs. A true innovator, he has established himself as one of the leading international figures in his field, continuously pushing the boundaries of design.


Born in The Netherlands in 1967, Richard Hutten graduated from the Design Academy in Eindhoven in 1991, starting his own design studio in the same year. Together with a team of experts he is working across furniture and interior design and many of his products are already successful design icons. He is a true collaborator, having worked together with many architects, including some of the biggest international studios.


Playfulness is an important aspect of Richard Hutten's work.
His designs aim to emphasize the importance of play as culture being not only beautiful but also optimistic and fun.


Richard Hutten is a key exponent of Droog Design in which he has been involved since its beginning in 1993, making him one of the main founders of the famous Dutch Design movement. His list of clients includes names of companies from many diverse countries that are all leaders in their own field. Since 2008 he is also the art director of Gispen, Holland's second largest furniture brand with more than 100 years of history.


Winner of numerous international awards, his work has been extensively published and exhibited internationally. His projects can be also found in the permanent collections of the most important museums around the world making him one of the most collected living designers.


Richard Hutten for JCP Universe
Ready to ship

Drobot - Threeve

Floor lamp

Ready to ship

Drobot - Rone

Floor lamp

Ready to ship

Drobot - Betoo

Table lamp